PCIe Protocol Decode Software
PGY-PCIe is a PCIe Protocol Decode software that runs inside Tektronix oscilloscope which has windows OS and easily decodes the PCIe Waveforms acquired by the oscilloscope. This reduces the debug and test time for design and test engineers while debugging link bring up challenges in PCIe interface.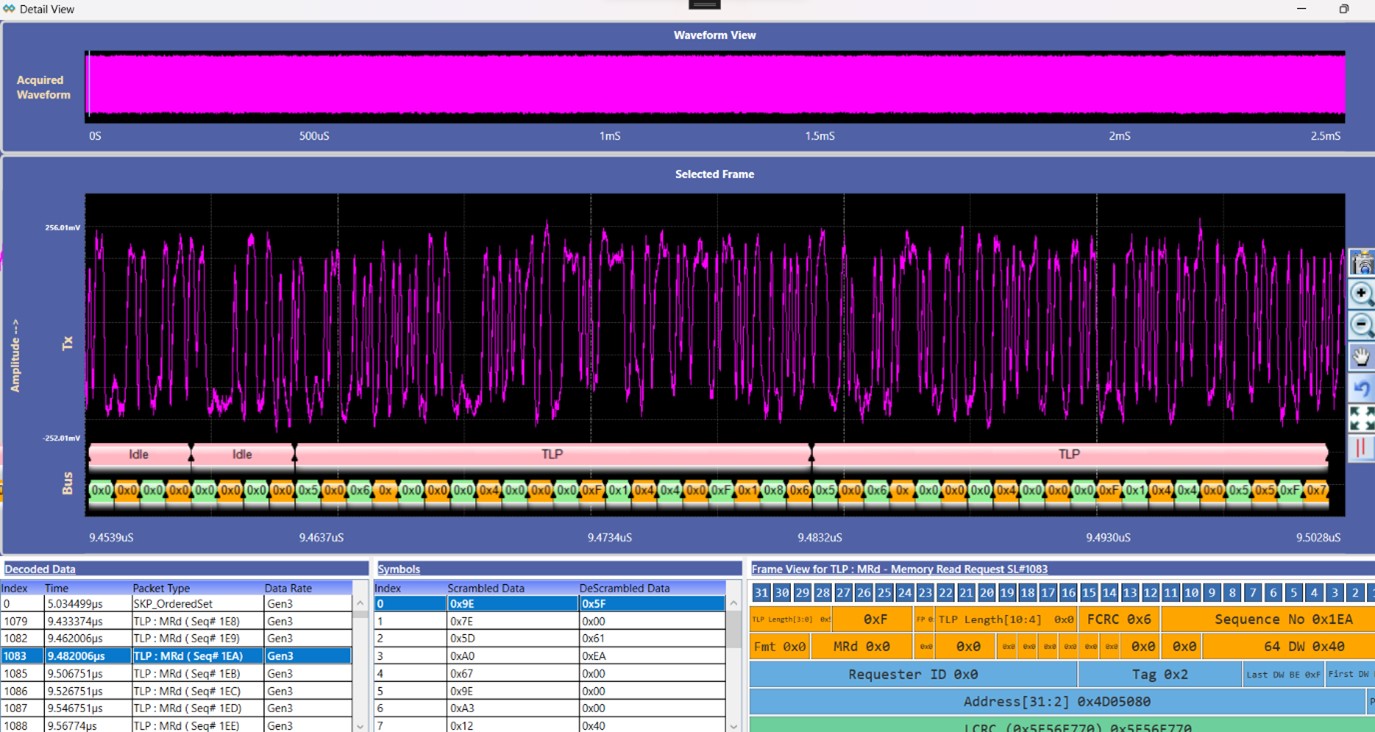 Data rate of PCIe interface is rapidly increasing to address the new and emerging applications in automotive, AI, ML and cloud storage applications. Time to market is continuously shrinking to address the market needs.   This has driven the designers to look for efficient and easy to use PCIe Protocol Analysis tools in many forms such as oscilloscope based PCIE Protocol decoders and Standalone PCIe Protocol Analyzers.
Key features
Decodes the scrambled PCIe protocol packets.
Simultaneously decodes the PCIe protocol packets at 2.5 Gbps, 5 Gbps, 8 Gbps and 16 Gbps present in the acquired waveform.
Displays the time stamp, PCIe packet type.
Displays the LTSSM State information.
Decoding of TS1, TS2, DLLP and TLP Packets.
Decoding of protocol packets by merging lanes to support X2 and X4 PCIe interface.
Export the decoded data CSV or TXT file format.
Report generation.
Explore more:
Request Quote