PGY-PD Power Delivery (CC) Protocol Analysis Software
USB PD Protocol Decode Software offers protocol decoding as specified in the USB PD specification. PGY-USB PD Protocol decode software runs in Tektronix Oscilloscope and provides measurements for protocol decode at the click of a button. This allows engineers to quickly check for USB PD compliance and flexibility to debug the failure. In addition to this, engineers can decode the command and response of USB PD to debug the communication. PGY-USB PD takes advantage of the digital channels of MSO and provides the decoding of USB PD data lines.
Data Sheet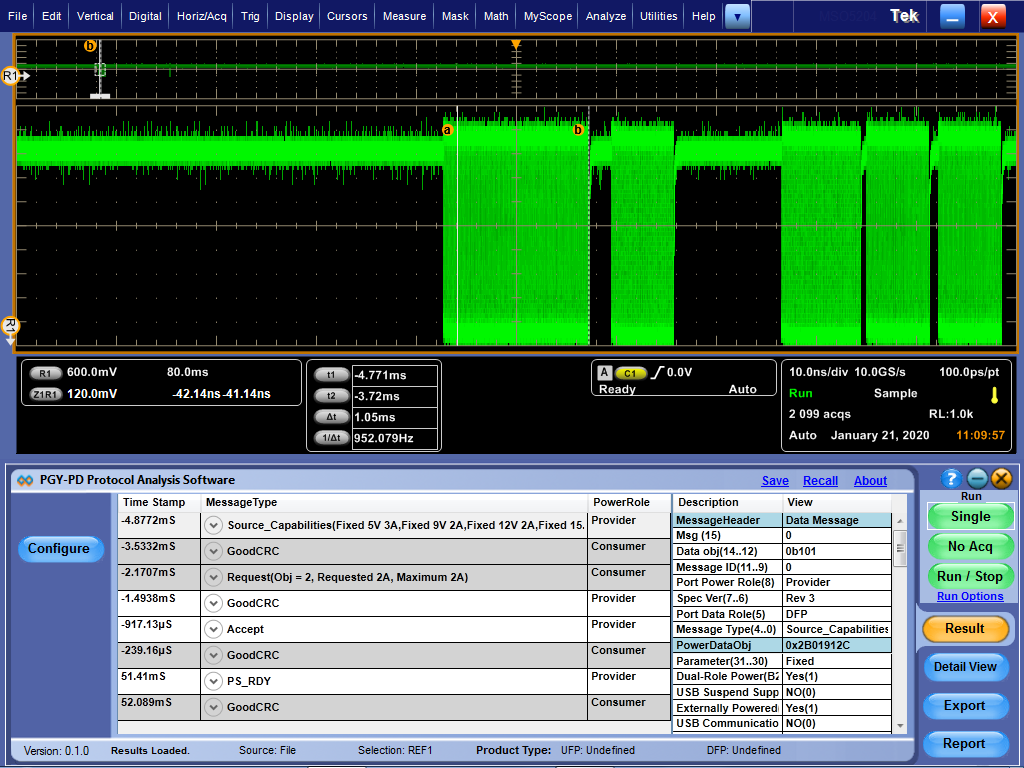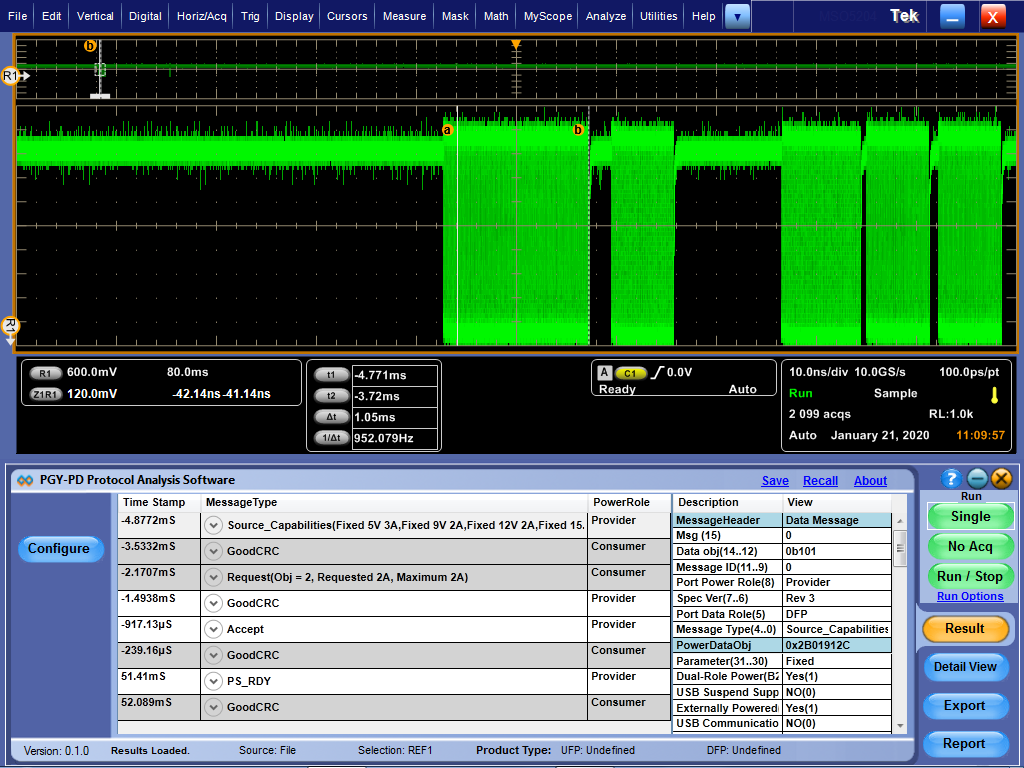 Features
PD (CC signal) protocol Analysis using oscilloscope live channel data or stored PD signals
Displays the decoded data in PD frame format
Decoding of each packet's bit values
Detail view displays each packet info in more detail
Easily correlate PD (CC) protocol info to Vbus status
Easily correlate CC line info to USB/Displayport traffic
Timestamp for each packet
Long duration data decode support to capture more number of PD protocol transactions
Search capabilities to locate protocol event
Documentation by exporting data in CSV and TXT file format
Report Generation
Easy PD Protocol Test Setup and Debug:
PGY-PD Software installed in Tektronix oscilloscopes can be launched by clicking on the PGY-PD icon in the oscilloscope desktop folder. Now the user has simultaneous view and control of the oscilloscope as well as PGY-PD Software. Users can analyze PD in single acquisition mode, Repetitive mode, and as well as No Acq mode. In No Acq Mode, PD software analyses already captured PD signal that is present in the acquisition memory of the oscilloscope.