PGY-UHS II SD/SDIO UHS II Protocol Analyzer
UHS II Protocol Analyzer(PGY-UHS-II SD/SDIO) is the Protocol Analyzer with multiple features to capture and debug communication between host and design under test. PGY-UHS-II Protocol Analyzer supports FD156 and HD312 data rates. The innovative active probe has minimum electrical loading on the device under test (DUT) and captures protocol data without affecting the performance of DUT. PGY-UHS-II protocol analyzer allows streaming of protocol data from PGY-UHS-II Protocol Analyzer to the host system (using USB3.0 or GbE interface). Comprehensive decoding of data, protocol tests, and error analysis enables verification of the communication between the UHS-II host and device.
Data Sheet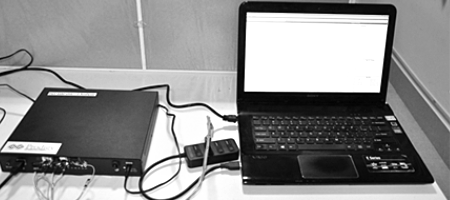 PGY-UHS-II Protocol Analyzer allows Design and Test Engineers to test and debug SD UHS-II Interface triggering on command, response, data, or CRC errors. PGY-UHS-II Protocol analyzer instantaneously provides decoding of CCMD, DCMD, MSG, DATA, and its arguments. The Analytics feature offers a graphical representation of command, response, data, and frequency of operation for the acquired duration.
Features
The product features are as follows:
Continuous monitoring and streaming of protocol data to capture elusive events (more than 30GB data capture)
Protocol tests of captured data for protocol integrity, DCMD, CCMD, MSG, and DATA
Instantaneous display of Protocol activity while the PGY-UHS-II is capturing the Protocol data allowing almost live analysis of protocol activity
Hardware-based protocol aware trigger capability enables capturing specific events
Trigger on CRC error conditions allows capturing infrequent error events
Users can identify the anomalies by decoding command and response argument
Analytics provides analysis of acquired protocol data by plotting command, response, data, and frequency of operation over acquired time
Decoding of device registers for easy analysis
The filter feature allows you to view specific packets in decoded protocol packets
Search for specific events in protocol activity
Easy to use software user interfaces reduces the learning curve of protocol analysis
Software is designed to handle long duration capture and display the decoded data without demanding extensive resources in the host computer
Insertion of markers in protocol activity helps in correlating the input digital signal with Protocol Activity
Trigger out a signal for any specific protocol event allows triggering of other instruments such as oscilloscope
Interface to host system using USB3.0 or Gigabit Ethernet interface
Flexibility to upgrade the hardware firmware using the GbE interface provides easy field up-gradation of firmware
Decoded data packets can be exported to CSV file for further analysis
Specifications
Interfaces Supported
SD4.0 (UHS-II), FD156 and HD312, SDIO
Protocol Decode
CCMD, DCMD, MSG, DATA, Arguments,
Device registers
Data Decode
Supported
Protocol Test
Protocol Integrity, CRC Errors, Timing values,
Data CRC Errors, Reserved commands
Storage Capability
Continuous streaming of protocol activity
up to 30GB
Capture Mode
Manual Run/Stop, Time-specific
Trigger on
DCMD, CCMD, MSG, SYN, BSYN, DIR, LIDL,
DID, SDB, SOP, EOP, EDB
Trigger Actions
Capture data and/or trigger out signal
Host Machine Minimum Requirements
Microsoft Windows® 8, Windows 7, 16GB of RAM;
Storage with at least 50 GB HDD space for the
storing the acquired data. Display with resolution
of at least 1024×768
Setup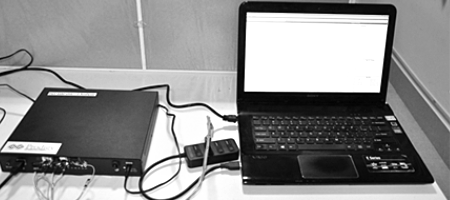 PGY-UHS-II Protocol Analyzer provides USB3.0 and GBe interface for host connectivity. PGY-UHS-II software runs in the host machine enabling the configuration of PGY-UHS-II hardware for UHS-II protocol analysis storage.
UHS-II Interposers
Prodigy Technovations provides UHS-II fixture /interposer. This allows users to probe UHS-II Signals to monitor the protocol between host and device.
Comprehensive Protocol Analysis
PGY–UHS-II Software provides the industry's best protocol analysis capabilities. Easy to use interface reduces the protocol analysis time. Time-stamped view of protocol decode listing provides an easy view of protocol activities between host and device. At the click of a button, the user can get a decode of the argument of Response from the device. Decoding of registers provides detailed information on devices. Analytics features quickly provide insight into protocol activity without going through the complete protocol activity.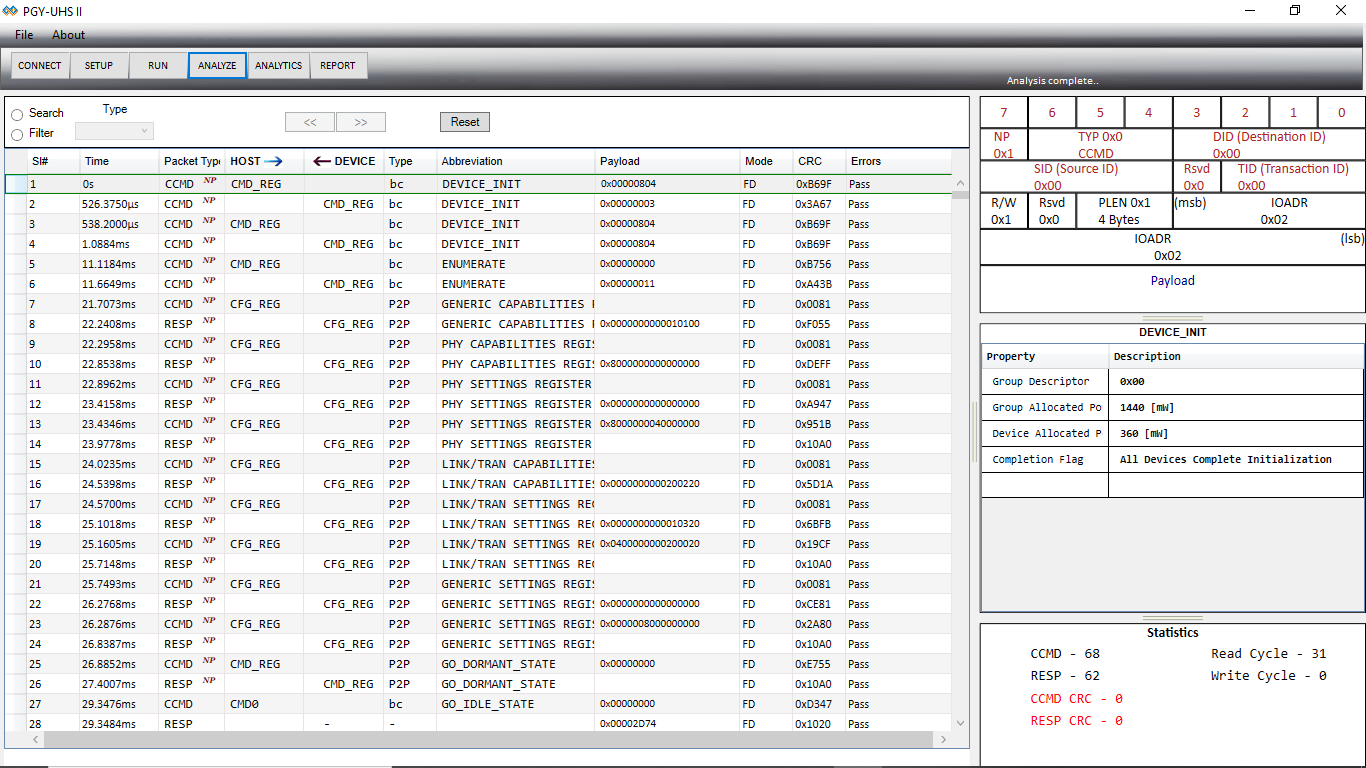 Powerful Decide capabilities Registers
PGY-UHS-II Protocol Analyzer quickly decodes the UHS-II register and displays the register filter name. These decode tables allow identify the host and device setting being set and quickly debug it. The above image displays the Generic capabilities and settings between host and device.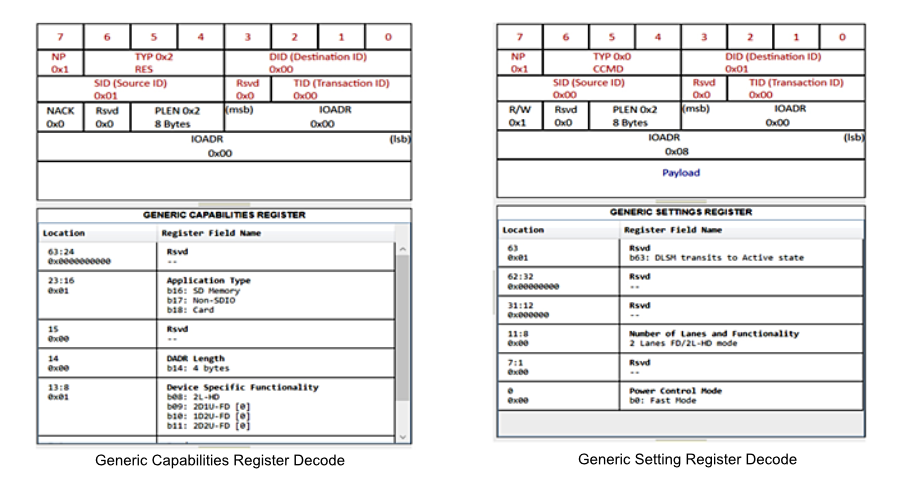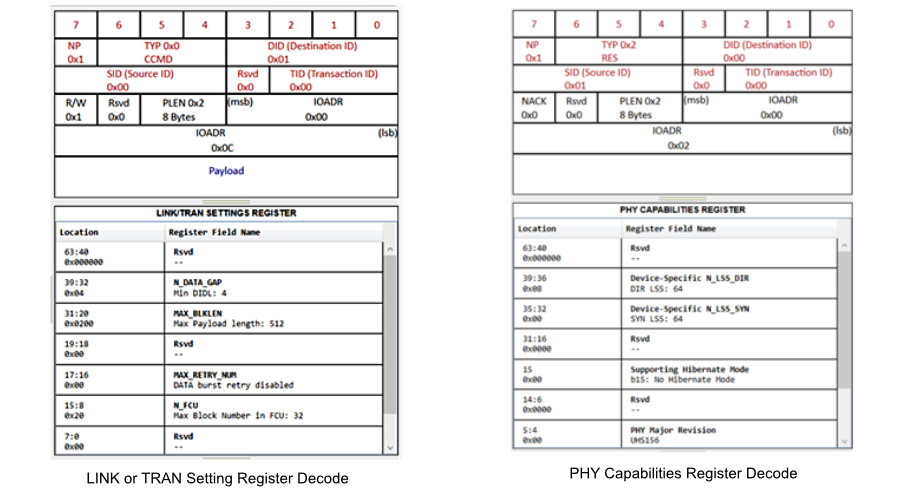 Data Packet Analysis
PGY-UHS-II automatically identified if data transfer is FD156 and HD512 mode. PGY-UHS-II will decode data commands and identifies, if data is in HD and FD mode, and captures data. The display of captures can be viewed for each command. The data block is displayed as below: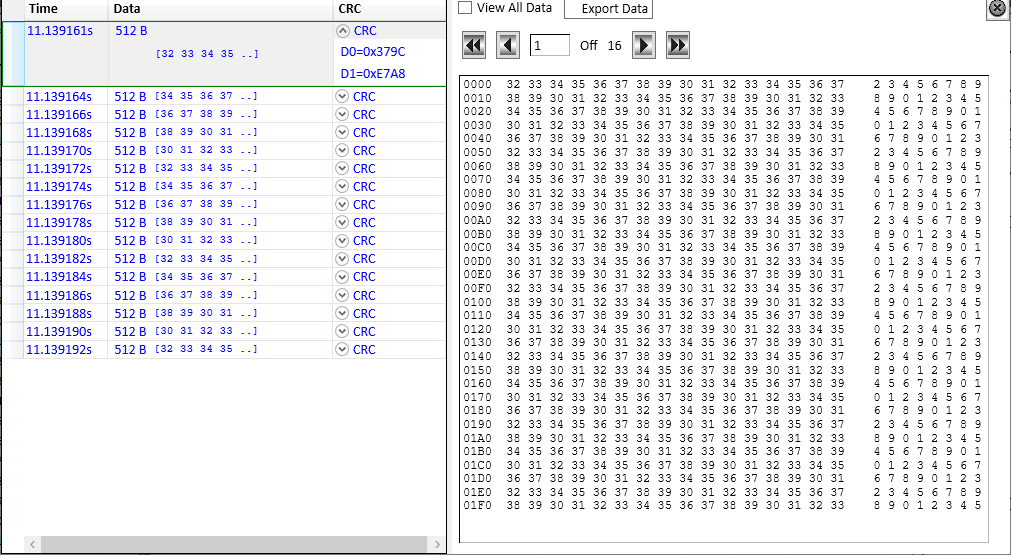 The software will validate CRC values and highlight them in red color, for any CRC failure. Data is displayed in HEX and ASCII format for each block.
Analytics
PGY-UHS-II offers analytical feature displays time-stamped packets of the host, device, and data exchange in a time domain view. This allows the user to look at protocol activity traffic between the host and device.
Users can export the Protocol decoded to a txt file for documentation and further analysis in a user environment.
Ordering Information
The ordering information is as follows:
PGY- UHS-II UHS-II SD/SDIO Protocol Analyzer
(Shipment includes Hardware, software CD, one set probe, USB3.0, Ethernet Cable, Power Adopters, UHS-II interposer)
Warranty:
Hardware and software carry a warranty of one year.
Probes are covered by three months warranty for any manufacturing defects.