UFS Protocol Analysis Test Suite
Explore Prodigy's Comprehensive UFS Protocol Analysis Tools, designed to revolutionize your data analysis and debugging tasks. From the groundbreaking UFS 4.0 Protocol Analyzer & Exerciser, delivering rapid decoding of UFS, UniPro, and MPHY layers at high-speed rates, to the efficient UFS 3.1 Protocol Analyzer for streamlined communication debugging, our solutions cater to your every UFS protocol need. Harness the power of the UFS Protocol Decode Software to effortlessly decode UFS data and ensure compliance. Overcome UFS signal probing hurdles with Prodigy's specialized UFS Interposers and SMPM probe tips, propelling your UFS Protocol Analysis to new heights.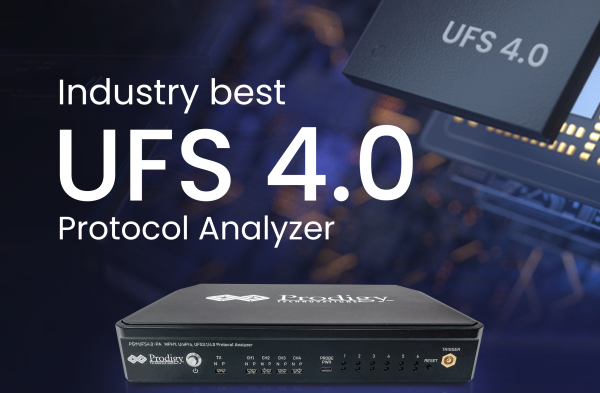 Prodigy UFS Protocol Analysis Tools
UFS 4.0 Protocol Analyzer & Exerciser

Industry's first UFS 4.0 Protocol Analysis Solution.
Tested on real-world DUT.
Data rate support up to HSG5B (23.32 Gbps per lane).
Protocol Trigger capabilities at PACP, UniPro, and UFS layers.
UFS 3.1 Protocol Analyzer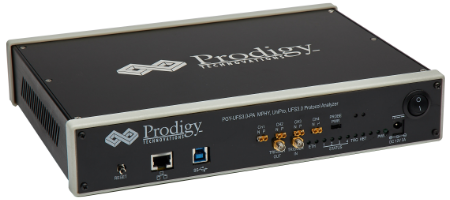 Supports version MPHY 4.0, UniPro 1.8, and UFS version 2.1/3.1
Supports PWM G1 to G7 and HS G1, 2, 3, 4 A and B Series · Supports one/two data lanes (2 TX and 2 RX)
Decoding at MPHY, UniPro, and UFS layer
Trigger-based on MPHY, UniPro, UFS layer packet content
Supports triggering in PWM and HS data rate speeds
Protocol Decode Software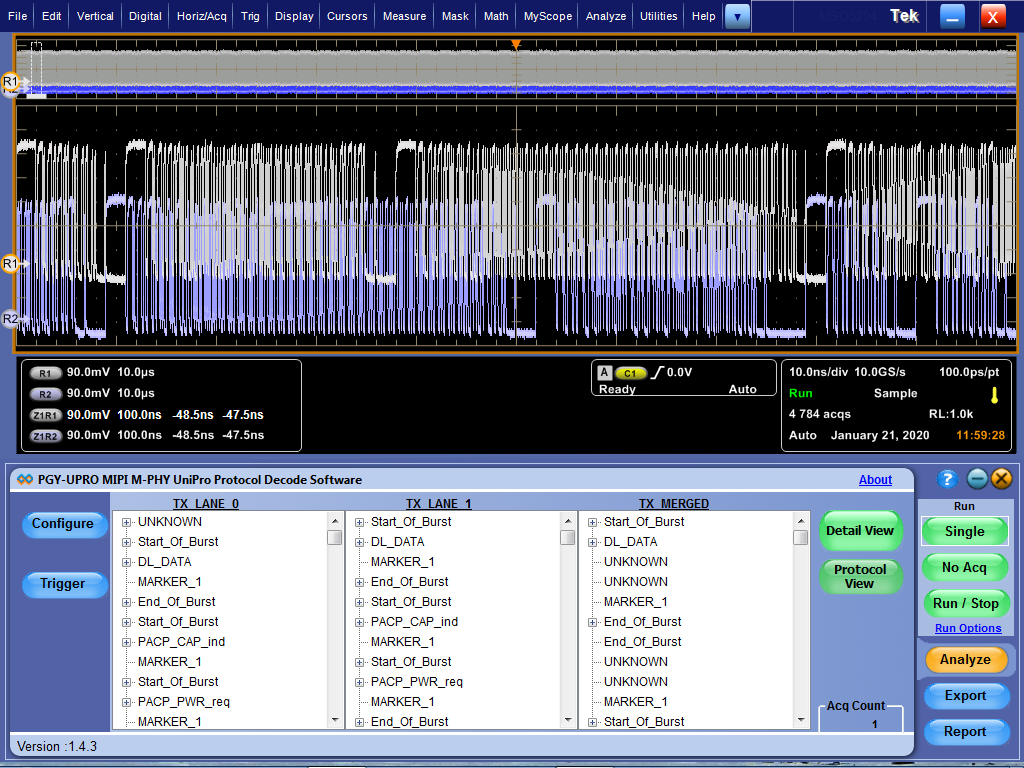 Conforms to UniPro Protocol Specification version 1.6and LLI Protocol version 1.0
Conforms to UFS Protocol Specification Version 2.0
Supports NRZ (Non-Return-to-Zero) and PWM (Pulse Width Modulation) signaling schemes
Configurable four-lane simultaneous protocol decode helps to correlate the lane to lane events
SoC-Based UFS 3.1/4.0 Tester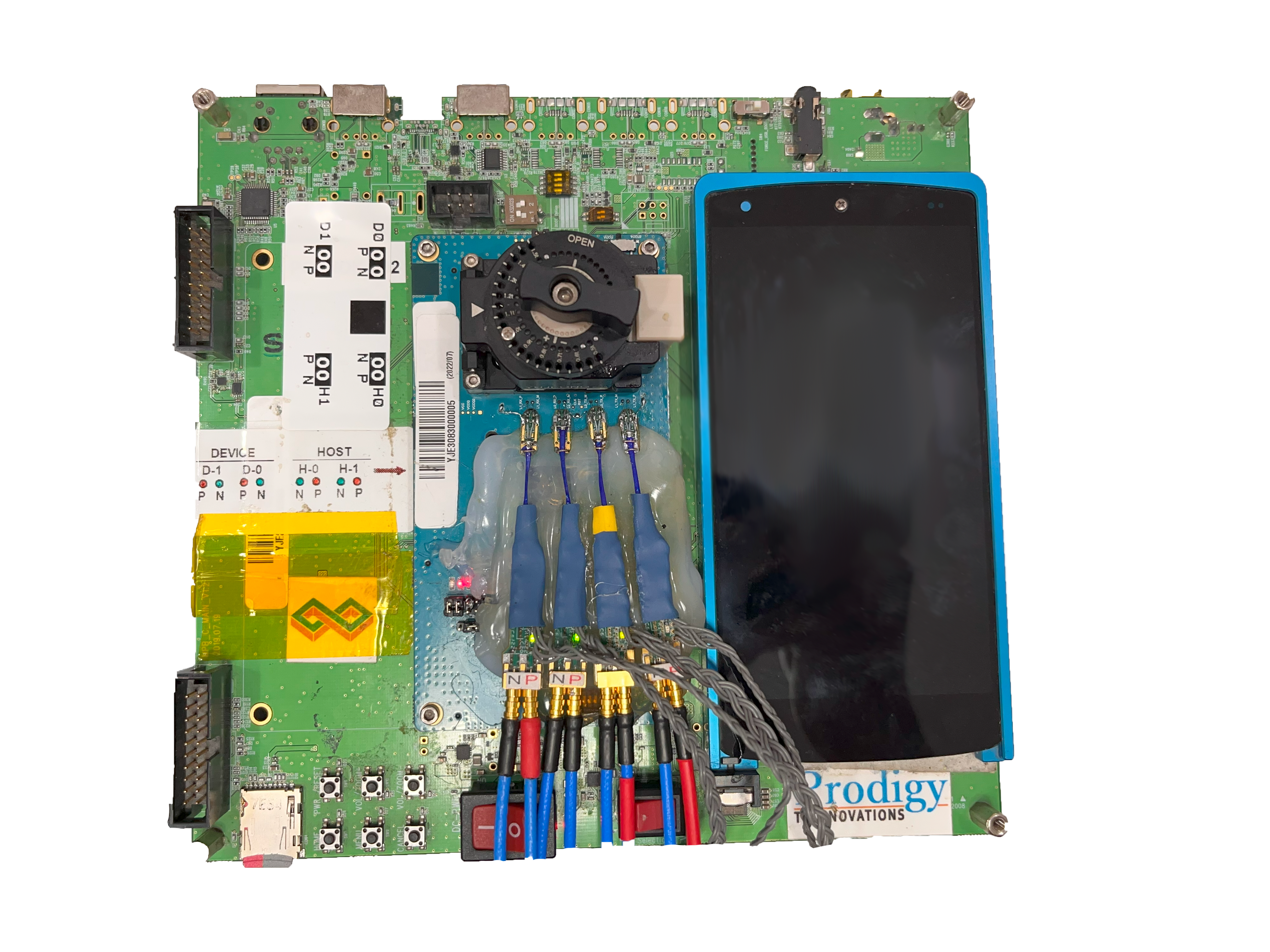 Test the Boot mode of UFS 3.1/4.0 device.
Test the power mode Change to different data rates Gear 1 to Gear 5.
Conduct Read and Write Operations at different Data rate.
Test the Rate A and Rate B Change
UFS Probing Solutions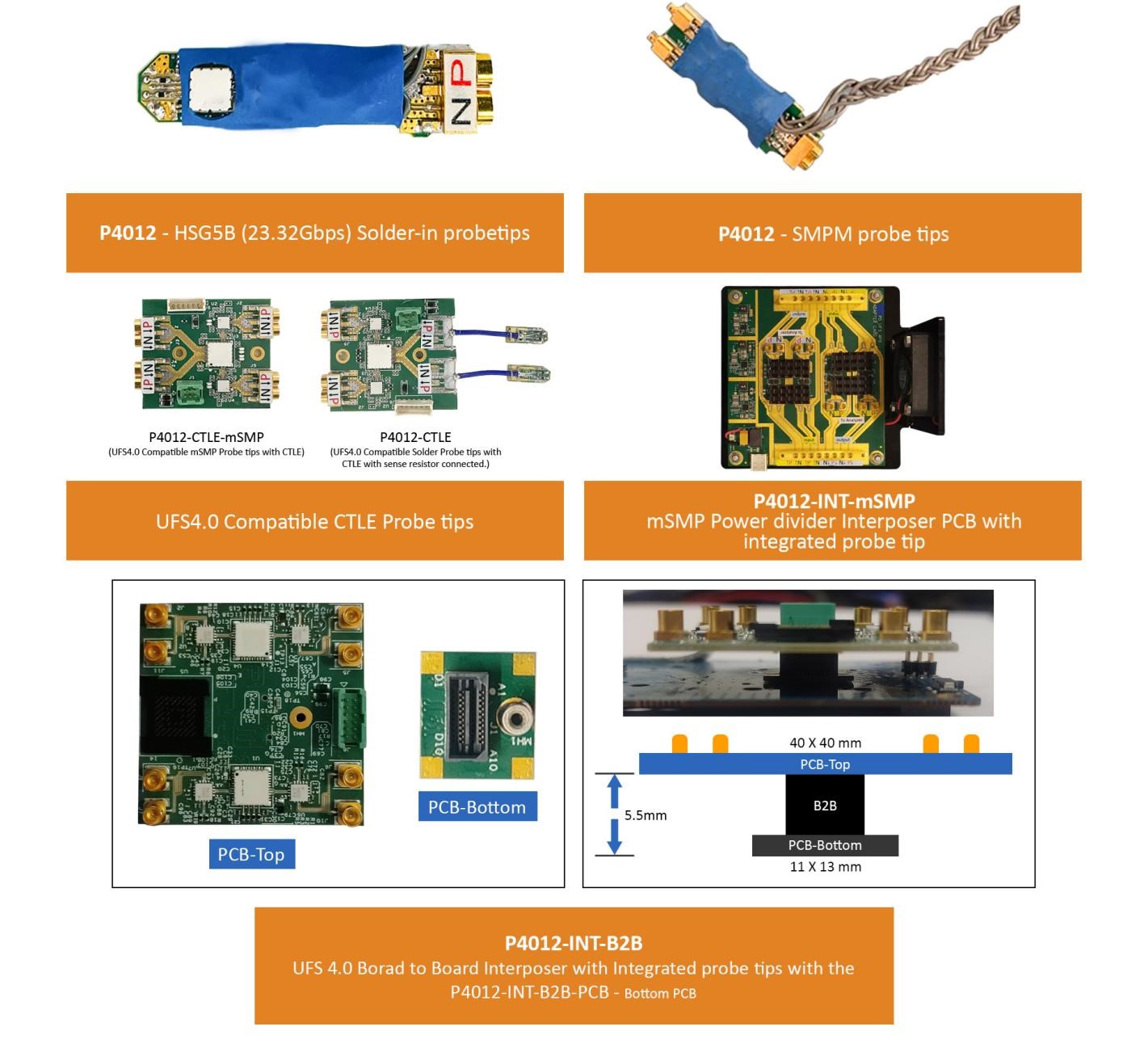 Probing for Mobile