Founded nearly 5 decades ago Tabor Electronics is a significant player in the Signal source market. The Company has earned global recognition for its highly skilled workforce and innovative engineering capabilities.
Founded on Zvi Glazer's most innovative invention, the world's first automatic counter, Tabor was established in 1971 as a spin-off of the first Israeli "Start-up", Elron Corporation. Tabor began as a tier one designer and manufacturer of test and measurements products such as multi-meters, watt-meters, DMMs, digitizers and generators and has, over the last two decades, evolved to a leader in the signal source market. Throughout the years Tabor produced its own branded products and was an original equipment manufacturer (OEM) for the leading brands in the industry.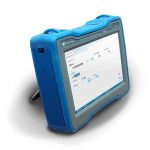 The Lucid RF signal generator Series is geared towards solving applications demanding outstanding dynamic range, fast switching speed, and easy remote programming for seamless system integration, all in a compact module platform. The series was designed to offer industry leading price to performance ratio, delivering a full product portfolio for generating signals for various applications whether, 5G, radar, communications, and more.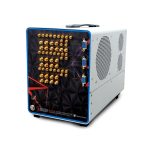 The new Proteus Arbitrary Waveform Generator is ideal for applications in Quantum Computing, Electronic Warfare, Radar, and next generation communications such as 5G, 6G, Ultrawide Bandwidth (UWB), and WiFi (802.11) 6 and 7. Built on the latest RF DAC and RF ADC technology, the series has sample rates up to 9GS/s and multiple Nyquist zone frequency range capability in excess of 10GHz.