UFS4.0 Webinar: Protocol Analysis, Validation and Conformance Testing
Unfortunately the event is passed, please fill the form to get the playback webinar recording
UFS4.0 Technology:
Universal Flash Storage (UFS)4.0 represents the pinnacle of storage technology, setting new standards for data transfer speeds, efficiency, and versatility. Designed to meet the demands of cutting-edge devices, UFS4.0 is a game-changer in the world of flash storage. With even higher data processing speeds than its predecessors, UFS4.0 enables seamless, lightning-fast data transfers, making it ideal for next-generation applications such as 8K multimedia streaming, augmented reality (AR), and virtual reality (VR) experiences. Its advanced features also enhance power efficiency, ensuring that modern devices can handle the most data-intensive tasks while conserving energy. As we delve deeper into this webinar, you'll discover the innovative solutions that harness the full potential of UFS4.0, paving the way for a new era of technological possibilities.
What will you learn?
1. UFS Fundamentals: Explore the evolution and fundamentals of UFS and understand why it's the preferred choice for modern storage solutions.
2. UFS3.1/4 Protocol Exerciser and Analysis Importance: Discover the industry best methods of testing UFS4 devices with UFS tester and protocol analyzer in different device under test units (DUT) such as mobile, post silicon validation boards, pre-silicon validation platforms, embedded systems where no access to UFS test points.
3. UniPro®2.0/UFS4.0 Conformance Test Suite: See the live demo of running UniPro®1.8/2.0 and UFS4.0 conformance test suits at full speed and writing customized test cases to meet unique industry needs.
4. Live Demos: Witness live demonstrations of Mobile DUT with UFS4 DUT at power on time, running AndroBench test time and more test cases.
5. Q&A Session: Engage in discussions with our experts to address any queries and gain deeper insights.
Agenda

:

1. Overview of UFS4.0

2. How UFS Application layer is leveraging MIPI Alliance specified MPHY5.0 and UniPro®2.0 specification to take advantage of demanding needs of mobile and automotive applications.

3. Integration of UFS4.0 Protocol on top of UniPro®2.0 Protocol

4. UFS Protocol Analyzer features:  powerful trigger capabilities, circular memory and continuous streaming using live demo

5. UFS4.0/UniPro®2.0 Exerciser and conformance Test suite using live demo
Speakers

: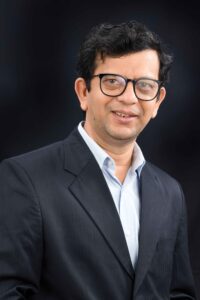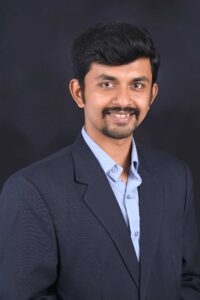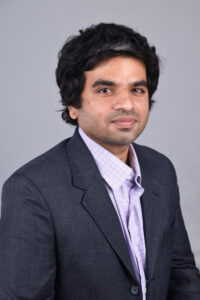 Mr. Godfree Coelho, Founder & CEO
Mr. Chandrala Brijesh
Mr. Vibhav Karki
Godfree Coelho has a total experience of 25+ years in the test and measurement Industry. He worked for Tektronix/HP/Agilent Technologies in his initial 15 years of career. Godfree worked as a product manager and sales of test and measurement equipment. He has successfully defined a product roadmap for power measurement solutions in Tektronix, launched initial power measurement software, and successfully planned and executed a go-to-market strategy.
Chandrala Brijesh is a Project Manager with experience in Architecture, multi Clock Domain designs, and High-speed Protocols. He has deep expertise in high-speed memory protocols like UFS as well as the latest protocols like MIPI I3C. Brijesh is a B.E.graduate of VTU University and has done Post Graduation in VLSI and Embedded Systems from Pune University.
Vibhav Karki is a Senior Software Engineering Manager and has over 15+ years of industry experience with deep expertise in the development of system software and applications. He is actively involved in the architecture, design, and implementation of various high-speed protocols. Vibhav has been with Prodigy Technovations for 10+ years for now. Vibhav graduated with a B.E from Visvesvaraya Technological University.