About UFS:
UFS is an advanced, high speed, low power, high-performance non-volatile interface designed for mobile systems such as smartphones and tablets UFS is an open standard and defined by JEDEC and incorporates standards from the MIPI alliance. UFS utilizes the SCSI architecture model supporting multiple commands, including command queuing enabling multi-threaded programming. UFS is the most advanced specification for both embedded and removable flash memory-based storage in mobile devices. The maximum I/O data rate for UFS is 1.45Gbps scalable up to 5.8Gbps.
Who should Attend :
Design Engineers, Test Engineers, Post Silicon Validation engineers, System design engineers, Engineering managers, Application Engineers, SoC Emulation engineers, RTL Engineers, Firmware Engineers, and Hardware Engineers, etc
Webinar Agenda:
UFS stands for Universal Flash Storage. These specifications are jointly developed by MIPI Alliance and JEDEC. Over a period of time, UFS evolved to support data rate from 5.8Gbps per lane to 11.66Gbps data rate. Now MIPI Alliance and JEDEC are working on UFS4.0 23.2 Gbps data rate per lane to address new applications in the 5G domain, automotive, gaming, and augmented reality.  Validating and debugging the UFS4.0 protocol at MPHY HSG5B 23.2Gbps data rate and low power specification is challenging due to its PHY layer signal characteristics and data rate.  Prodigy Technovations presents the identified challenges and recommended solutions to address probing the ultra-high-speed HSG5B 23.2 Gbps data lanes, analyzing protocol for different test cases.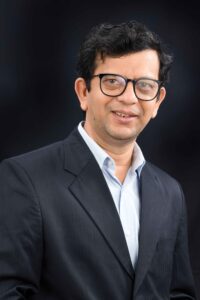 Speaker Profile: Godfree Coelho
Godfree Coelho has more than 25 years of experience in the Test and Measurement Industry. He worked for Tektronix and HP/Agilent Technologies. He is the founder of Prodigy Technovations. Prodigy Technovations is a contributing member in SD, MIPI, JEDEC associations under the leadership of Godfree Coelho.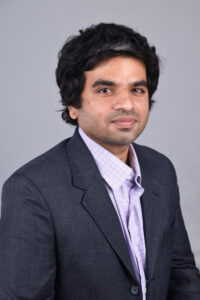 Speaker Profile: Vibhav Karki
Vibhav has over 13 years of industry experience with deep expertise in the development of system software and applications. He is actively involved in the architecture, design, and implementation of various high-speed protocols. Vibhav has been with Prodigy Technovations for 7 years for now. Vibhav graduated with a B.E from Visvesvaraya Technological University.