Unfortunately, the Event has Passed. Please Watch the Full Webinar Recording Below.
About I3C:
I3C  is a simple two-wire interface that is backward compatible with I2C, it supports speeds up to 33 megabits per second and shares a two-wire bus with multiple sensors.
Who should Attend :
Design Engineers, Test Engineers, Post Silicon Validation engineers, System design engineers, Engineering managers, Application Engineers, SoC Emulation engineers, RTL Engineers, Firmware Engineers, and Hardware Engineers, etc
Webinar Agenda:
MIPI Alliance I3C specification has been widely adopted for many applications like mobile, automotive, gaming, and IoT. I3C Specification is a strong contender to replace mainstream I2C, SPI, and UART in future devices. Prodigy Technovations has been providing a range of I3C Electrical and Protocol layer test solutions. These products are capable of generating I3C traffic at all I3C speeds/modes, error injection, error analysis, electrical parameter measurements, and protocol analysis.
MIPI Alliance has announced the I3C Conformance Test Solution (CTS) in Aug 2021 to support the industry to ensure interoperability between the controller (master) and target (slave) devices. I3C CTS has test cases to test controllers and targets for its conformance to I3C specification and response to erroneous I3C packets. Prodigy Technovations being a contributing member of MIPI Alliance actively participated with the I3C working group and developed the I3C CTS test plug-in to the industry-leading PGY-I3C-EX-PD product. During this webinar, Prodigy technovations provides an overview of I3C CTS specification, interoperability testing of devices using Prodigy I3C CTS solution, API support, and report generation. The webinar will include an I3C CTS plug-in demo.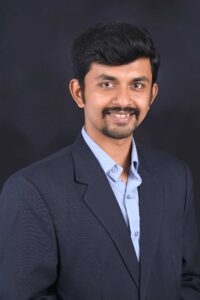 Speaker Profile: Chandrala Brijesh
Chandrala Brijesh is a Senior Technical Lead with experience in  Architecture, Multi Clock Domain designs, and High-speed Protocols. Brijesh has a deep understanding of MIPI I3C, UFS, RFFE, SPMI protocol specifications and he has contributed to I3C CTS. He has experience in customer requirements analysis, architecture definition, debugging, and fixing RTL issues reported during product development.
Speaker Profile: Manjunath ST
Manjunath is a senior software engineer who worked on Prodigy's I3C Exerciser and Protocol Analyzer(PGY-I3C-EX-PD). Manjunath has over 5+ years of experience in software desktop applications and has a deep understanding of I3C Specification and Conformance Test Suite (CTS). He has hands-on experience in debugging and fixing software issues during product development and has good experience in resolving customer issues during product evaluation.