Unfortunately, the Event has Passed. Please Watch the Full Webinar Recording Below.
About UFS :
The arrival of 5G is changing the way the smartphone is being used and leading the way to the next generation of mobile technology. The smartphone vendors are planning to offer seamless and immersive experience on the mobile devices. 5G offers ultra-fast transfers, low latency and low power consumption on the mobile devices. These high speed data transfers mandate the need for high speed storage interfaces such as UFS 3.0 on mobile devices.
UFS stands for Universal Flash storage and offers higher speed data processing than its predecessor, eMMC . This high speed data transfer enables next generation experience such as 8K multimedia streaming and paves way for augmented reality and Virtual reality experience.
UFS will be used in automotive and IoT applications as well.
What will you learn:
UFS protocol Basics
Pain points and challenge of the UFS Protocol analysis
Capture the UFS protocol and analyze
Agenda:
Overview of UFS2.1 and UFS 3.1
How UFS Application layer is leveraging MIPI Alliance specified MPHY4.0 and UniPRO1.8 specification to take advantage of demanding needs of mobile and automotive applications.
Integration of UFS Protocol on top of UniPro 1.8 Protocol
Debugging UFS Protocol host and device.
UFS Protocol Analyzer features:  powerful trigger capabilities, segmented memory and continuous streaming
Live Demo
Q&A
Speaker Profile : Godfree Coelho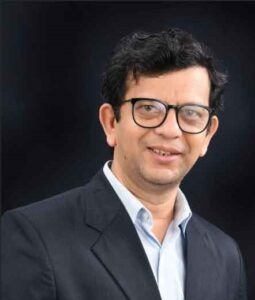 Godfree Coelho has more than 25 years of experience in the Test and Measurement Industry. He worked for Tektronix and HP/Agilent Technologies. He is the founder of Prodigy Technovations.
Prodigy Technovations is a contributing member in SD,MIPI,JEDEC associations under the leadership of Godfree Coelho.