SPMI Protocol Analysis Masterclass
Dive deep into the realm of System Power Management Interface (SPMI) Protocol in our upcoming webinar, "SPMI Protocol Analysis Masterclass." This MIPI standard interface seamlessly connects the integrated Power Controller (PC) of a System-on-Chip (SoC) processor system with Power Management Integrated Circuits (PMIC) voltage regulation systems, enabling dynamic adjustments to supply and substrate bias voltages within the SoC through a single SPMI Protocol bus.
1. SPMI Protocol Basics: Understand the fundamental principles that drive the SPMI Protocol and its significance in optimizing SoC power management.
2. SPMI Major Features: Explore the key features that make SPMI a vital component in optimizing power management within System-on-Chip (SoC) architectures.
3. Pain Points and Challenges of SPMI Protocol Analysis: Delve into the intricacies of SPMI Protocol, uncovering common challenges and pain points faced by design and test engineers.
4. SPMI Frames and Arbitration: Gain insights into the structure of SPMI frames and the arbitration processes, essential for understanding how data flows within the protocol.
5. SPMI PICS: Navigate through the SPMI Protocol Implementation Conformance Statement (PICS), providing a roadmap for designers to ensure protocol compliance.
6. SPMI Traffic Generation with Error Injection: Learn practical techniques for generating SPMI traffic with error injection, providing valuable insights into protocol robustness and error handling.
7. SPMI Protocol Analysis: Equip yourself with the skills to analyze the SPMI Protocol effectively, examining its behavior in various scenarios.
8. Live Product Demo: Witness a live demonstration showcasing the practical application of SPMI Protocol analysis tools, offering a real-world perspective on protocol implementation.
Speakers

: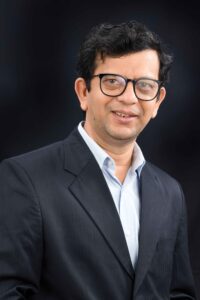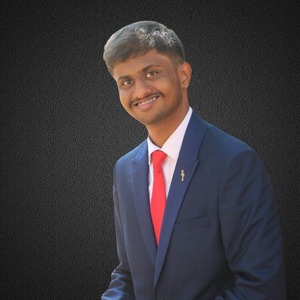 Mr. Godfree Coelho, Founder & CEO
Mr. Anuj Shanbhag
Godfree Coelho has a total experience of 25+ years in the test and measurement Industry. He worked for Tektronix/HP/Agilent Technologies in his initial 15 years of career. Godfree worked as a product manager and sales of test and measurement equipment. He has successfully defined a product roadmap for power measurement solutions in Tektronix, launched initial power measurement software, and successfully planned and executed a go-to-market strategy.
Anuj is a Senior FPGA Design Engineer who has worked on Prodigy's System Power Management Interface (SPMI) Exerciser and Protocol Analyzer product (PGY-SPMI-EX-PD). Anuj has deep understanding of SPMI v1.0/v2.0 Specification and SPMI Protocol Implementation Conformance Statement (PICS) for SPMI v2.0 Specification. He has hands-on experience in debugging and fixing hardware issues reported during product development and has rich experience in resolving customer issues during product evaluation.