PGY-SPMI Electrical Validation & Protocol Analysis Software
SPMI Electrical Validation and Protocol Decode Software offers electrical measurements compliance testing as specified in SPMI specification. PGY-SPMI Electrical validation and Protocol Decode software runs in Tektronix Oscilloscope and provides electrical measurements and protocol decoding at the click of a button.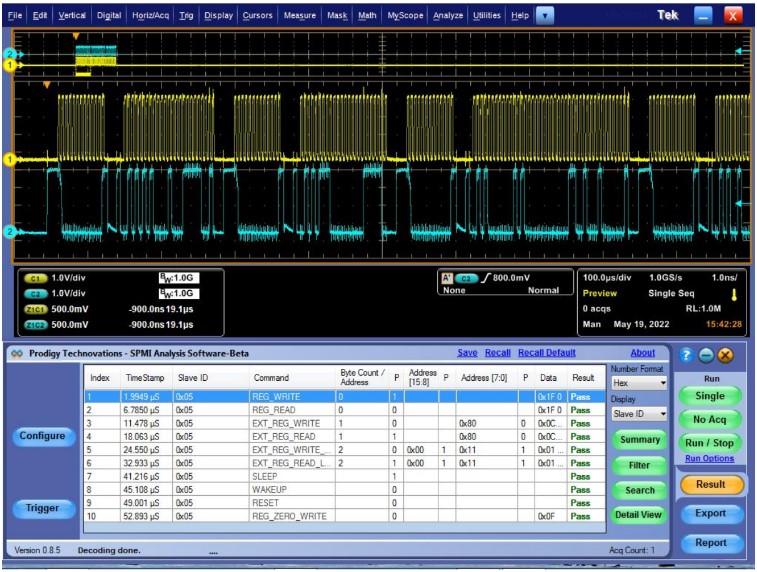 Features
The SPMI supports the following features:
It's using oscilloscope live channel data or stored SPMI signals (wfm (default), h5, trc format ( with option)).
Links the content to the electrical signal in the oscilloscope for easy understanding of the electrical characteristics of the protocol.
Displays the decoded data in SPMI frame format
Error checks for parity bits of command and data.
Flexibility to view Slave ID in Symbol or Hex value.
Flexibility to view decoded data in hex, binary, Decimal, or octal format.
Long duration data decode support to capture more number of SPMI protocol transactions.
Search capabilities to locate protocol events.
Filter capabilities to view information of Interest.
Documentation by exporting data in CSV and TXT file format along with PDF Report Generation.
API Support with Python.
Request Quote