SMBus Protocol Exerciser and Analyzer
SMBus Protocol Exerciser and Analyzer (PGY-SMBus-EX-PD) is the Protocol Analyzer with multiple features to capture and debug communication between host and Device Under Test (DUT).
PGY-SMBus-EX-PD is the leading instrument that enables the design and test engineers to test the respective SMBus designs for their specifications by configuring the PGY-SMBus-EX-PD as Master/Slave, generating SMBus traffic, and decoding the SMBus protocol decode packets.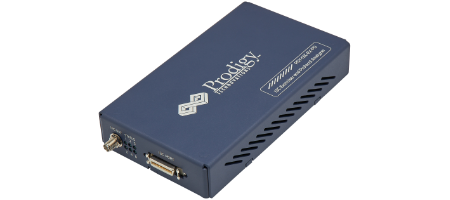 SMBus (System Management Bus) is one of the known low speed serial protocols widely used for communication between various components in computer systems such as motherboards, battery, temperature sensor, power management devices, sideband communication in PCIe, etc.
PGY-SMBus-EX-PD is the leading SMBus Protocol exerciser and analyzer that enables the design and test engineers to test their SMBus designs against SMBus specifications by configuring PGY-SMBus-EX-PD as master/slave, generating SMBus traffic with error injection capability and decoding SMBus Protocol packets.
Features
The product features are as follows:
Supports SMBus protocol (version 3.2) and speed up to 3.4 Mbps.

Configure it as Master or Slave. Can work Standalone with internal Master and Slaves (up to 3).

Supports all SMBus protocols like Quick Command, Send Byte, Receive Byte, Write Byte / Word, Read Byte/Word, Write 32, Read 32, Write 64, Read 64, Block Write, Block Read, Process Call, Host notify, etc.

Support for Address Resolution Protocol (ARP)

Ability to generate and receive packets with (or) without PEC (Packet Error Checking) byte.

Supports Clock stretching at the slave end.

Simultaneously generate SMBus traffic and Protocol decode of the Bus.

Ability to configure the bus voltage level from 1V to 3.3V insteps of 50mV.

Can define parameters like setup time before repeat start, stop, clock after start, clock in to data out, etc.

Support script to execute same set of commands multiple times (Loop Feature)

Continuous streaming of protocol data to host computer to provide a large buffer.

Timing diagram of Protocol decoded bus.

Error Analysis in Protocol Decode

 

USB 2.0/3.0 host computer interface.

​​API support for automation in Python or C++.
Related Product:
Request Quote