Opportunities for
Growth and Development
Join our team.
About Us
Prodigy Technovations is a leader in the field of protocol analysis solutions, providing cutting-edge technology to all the world's most successful semiconductor companies. Our protocol analyzer tool is a vital component in the engineering development of complex System-on-Chip (SoC) designs.
With a strong focus on research and development, our team has been at the forefront of the industry for over a decade, constantly working to stay ahead of the latest and upcoming protocols. We are proud to be a contributing member in several key industry standards organizations such as MIPI, JEDEC, PCI-SIG, and the SD Association. Our solutions are known for their innovation and reliability, both during the pre- and post-silicon validation process.
By joining our team, you will have the opportunity to be a part of pushing the boundaries of technology with innovation and contribute to the continued growth and success of our company.
We pride ourselves on our state-of-the-art technology solutions that enable our customers to stay at the forefront of their industries. Our development team is constantly working to develop new technologies and enhance existing ones to provide industry-leading solutions.
Our product line includes a suite of high and low-speed protocol exerciser and analysis capabilities for emerging and mainstream technologies such as UFS, PCIe, I2C, I3C, SPI, SPMI, MDIO, UART, SM Bus, PM Bus, RFFE, JTAG, and QSPI. These solutions are designed to be flexible, allowing for variations in timing parameters, clock and data amplitude, and protocol error injections, providing robust pre- and post-silicon validation.
Perks & Benefits
We offer competitive benefits and a pay portfolio that fits your needs and rewards high performance. Our benefits are designed to recognize your contribution to Prodigy's business results while supporting your well-being and financial security.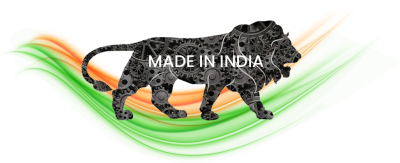 Prodigy Techovations is a 100% made in India company committed to researching, developing, and delivering innovative technology solutions that are entirely made in India. Our products are designed to meet the needs of diverse industries, including mobile, storage, and computer. We take pride in being the only made in India company that offers such a wide range of industry-leading solutions. By choosing
Prodigy Technovations, not only will you be getting industry-leading protocol analysis solutions, but you will also be supporting the "Make in India" initiative. We understand the importance of supporting local industries and economies and are dedicated to creating jobs and driving growth within our own country. Together, we can build a stronger, more self-reliant India.